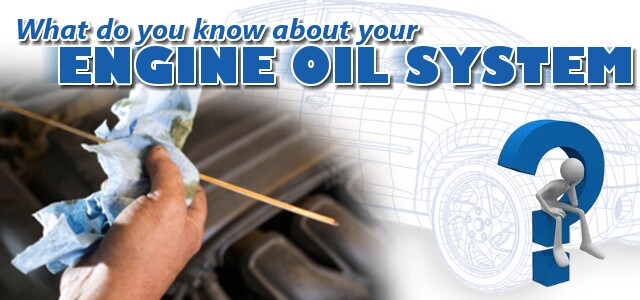 If you're using regular oil, every 3,000 or so miles might be a good time to get it changed. Synthetic oils are generally a little bit more expensive, but last longer. Consult your car's owner manual for the recommended oil change schedule, and don't forget. It's also a good idea to change the filter each time you change the oil. Lastly, this is also a good time to change the cabin or engine air filter to get maximum performance from your engine.

Every second your engine is running, thousands of explosions are occurring inside the cylinders, and this rapid movement of the internal parts causes friction and heat. Without clean oil, the parts don't slide past each other easily. Changing oil too infrequently can let particulate, gunk and tiny metal shavings build up and damage internal components.

Can't remember the last time your oil was changed? It's probably past due! Bring it in to our Service Center where our Certified Technicians can help. 
Have a Question? Call our Service Center today! (888) 471-3968

Or fill out our form on the right!