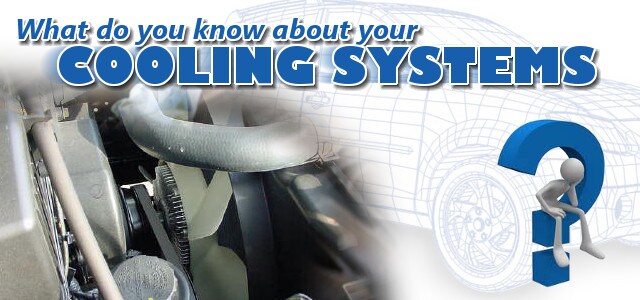 Fluid leaks are the enemy of your car! The top fluids to check are the coolant, oil and transmission fluid level. If the radiator gaskets and seals aren't sealing properly, this is an easy way for a leak to start. When the fluid levels drop, your vehicle will stop. If anything is low, or if seals are cracked or deformed, it's time for a service appointment.

Engine Cooling System: A/C keeps you from overheating, and Engine Coolant keeps your car's engine from over-heating. Is your coolant low? It might be leaking. Is it a strange color? Dark? It probably is in need of a flush. Dirty or low coolant can affect engine performance and engine life.

Air-Conditioning System: If you like staying cool when the summer heat cranks up, pay attention to the A/C system! Inspect the compressor belt for cracking and wear. If when you turn the system on, it doesn't blow some frigid air at you, it's probably time to have the compressor and refrigerant levels checked, and recharged or serviced if low.

While your cabin A/C system is certainly very nice to have in the hot summer months, the Engine A/C system is vital. Don't let a small problem turn into a major repair bill!

Have a Question? Call our Service Center today! (888) 471-3968

Or fill out our form on the right!