The mission of March of Dimes is to improve the health of babies by preventing birth defects, premature birth, and infant mortality.

The March of Dimes is inspired by all babies - those born healthy and those who need our help to survive and thrive. They are the millions of reasons behind our urgent mission and why every day we:

fight for health insurance for all pregnant women and children
push for newborn screening that could save lives and prevent mental retardation
provide comfort and information to families with a newborn in intensive care
support all-important, Nobel Prize®-winning research offering hope for preventions and solutions for babies born too soon or with birth defects
March of Dimes carries out its mission in the name of babies, moms and
families everywhere. We are babies' staunchest advocate and Mom's greatest fan and her caring friend. One day, every family will know the joy of a healthy baby.

Until then, there is the March of Dimes.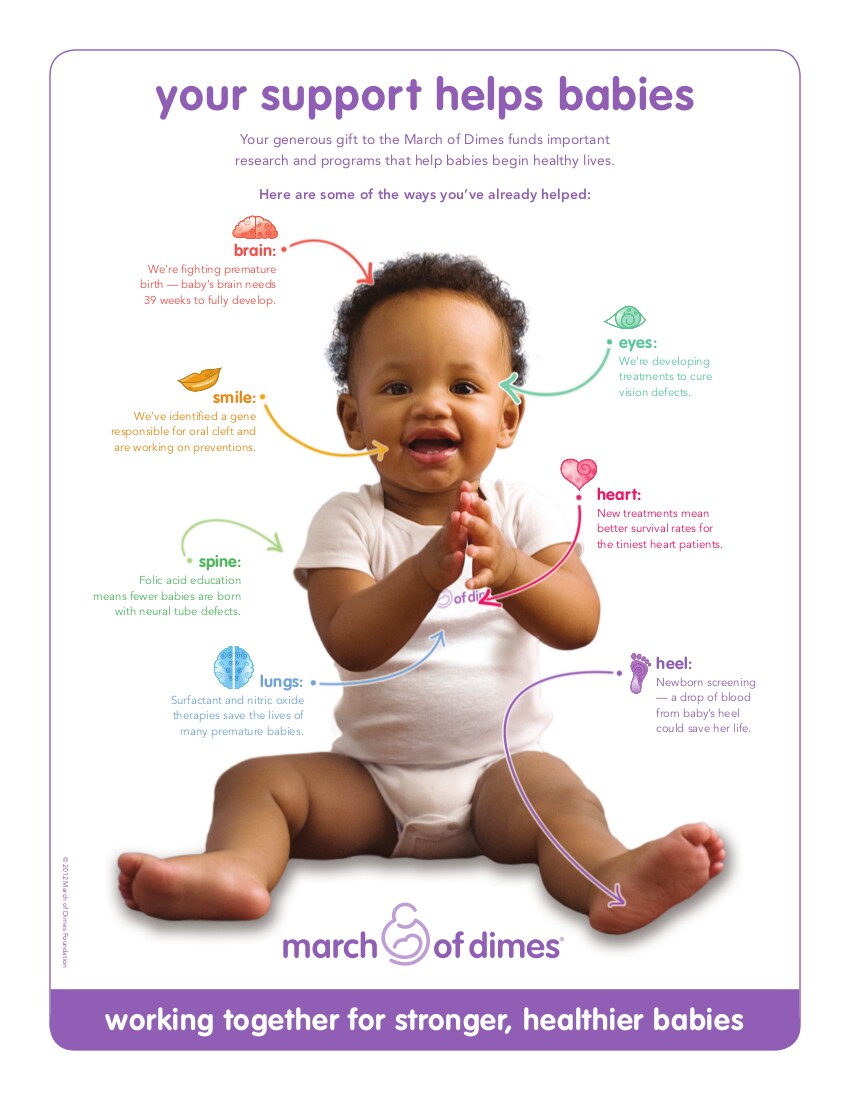 We carry out this mission through research, community services, education and advocacy to save babies' lives. March of Dimes researchers, volunteers, educators, outreach workers and advocates work together to give all babies a fighting chance against the threats to their health: prematurity, birth defects, and low birthweight.